---
Beauty and Wellness Journal
Posted by Aleksandra Andrade on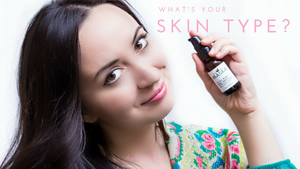 Seems like a simple question, isn't it. But do you really know what your true skin type is? Without this knowledge any skin care product you purchase will not only be useless but can also cause havoc within your skin.Many people confuse actual skin types with skin conditions, and this leads to choosing cosmetic products that aren't suitable for their skin. Unlike skin conditions, skin type is determined by genetics and ethnicity. A person's skin type is based mainly on how much oil is produces in the follicles(pores) from sebaceous(oil) glands and on the amount of lipids found between the...
---
Posted by Aleksandra Andrade on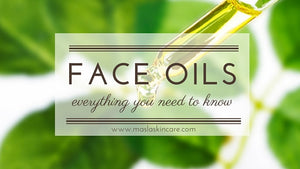 In the recent years the popularity of so-called Face Oils have been increasing rapidly. More and more people add them to their daily routines. Face oils, also known as Oil serums and Beauty Oils, are no longer just a trend. While many women (and men) have already made their choice in favor of Face Oils, there are still many of those who are hesitant to give it a try. The issue for many is the word "oil" itself. The associations that we have with it are far from anything beauty-related. Let me reassure you that Face Oils do not have...